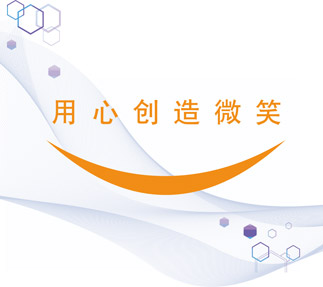 Cephalexin trimethoprim capsule
Date of approval: March 16, 2007
Cephalexin trimethoprim capsule instructions
Please read the instructions carefully and use them under the guidance of a physician.
Common name: cephalexin trimethoprim capsule
English name: Cefalexin and Trimethoprin Capsules
Pinyin: Toubao, anbian Jiayangbianding Jiaonang
[Ingredients] This product is a compound preparation, and its composition is 0.125 g of cephalexin and 25 mg of trimethoprim per capsule.
【Properties】 This product is a capsule, the content of which is white or yellowish particles or powder.
[Indications] For penicillin-resistant Staphylococcus, Streptococcus, Pneumococcal, Escherichia coli, etc.
[Specification] 0.15g (C16H17N3O4S 0.125g and C14H18N4O3 0.025g)
oral. 1 to 2 capsules at a time, 4 times a day, children should reduce or follow the doctor's advice.
1. Nausea, vomiting, diarrhea and abdominal discomfort are more common.
2. Allergic reactions such as rash and drug fever. It is rare to have anaphylactic shock.
3. Dizziness, diplopia, tinnitus, convulsions and other nervous system reactions.
4. Occasionally, kidney damage occurs during the application of this product.
5. Occasionally, patients showed elevated serum aminotransferase and positive Coombs test. Hemolytic anemia is rare, and neutropenia and pseudomembranous colitis have also been reported.
6. The interference of trimethoprim on folate metabolism can cause adverse reactions in the blood system, which can lead to leukopenia, thrombocytopenia or methemoglobinemia. Generally, the white blood cells and thrombocytopenia are mild, and the drug can be recovered in time. The folic acid preparation can also be added.
1. Disabled for those who are allergic to cephalosporin or penicillin.
2. Disabled for allergic to trimethoprim.
3. Newborns, premature infants are banned.
4. Patients with severe liver and kidney disease are banned.
5. Patients with blood diseases are banned.
1. Before using this product, you should inquire about the history of allergic reactions to cephalosporins, penicillins and other drugs. Those with a history of anaphylactic shock with penicillin should not apply this product. Other patients must pay attention to cephalosporins and penicillin when applying this product. The chance of cross-allergic reactions is about 5% to 7%, and should be used with caution under close observation. Once an allergic reaction occurs, stop taking the drug immediately. In the event of anaphylactic shock, immediate rescue must be done on-site, including measures to maintain airway patency, oxygen and adrenaline, and glucocorticoids.
2. Patients with a history of gastrointestinal disease, especially ulcerative colitis, Crohn's disease or antibiotic-associated colitis (cephalosporin rarely produces pseudomembranous colitis) and renal dysfunction should be used with caution.
3. Interference with diagnosis: Direct Coombs test positive reaction and urine sugar false positive reaction (copper sulfate method) may occur when applying this product; alkaline phosphatase, serum alanine aminotransferase and aspartate aminotransfer in a small number of patients The enzyme can be raised.
4. When oral doses exceed 4 g per day (anhydrous cephalexin), consideration should be given to switching to cephalosporin for injection.
5. Cephalexin is mainly excreted by the kidney, and patients with renal dysfunction should use this product to reduce the amount.
6. The following conditions should be used with caution: liver damage; megaloblastic anemia due to folate deficiency or other blood system diseases; impaired renal function.
7. This product is an oral preparation and should not be used for serious infections.
[Pregnant women and lactating women]
This product can pass through the placenta and is also discharged through the milk, so pregnant women and lactating women should be used with caution.
Newborns, premature babies are banned.
[Geriatric medication] is not clear.
1. When combined with cholestyramine (cholestyramine), the average blood concentration of cephalexin can be lowered.
2. Probenecid can delay the renal excretion of this product. It has also been reported that probenecid can increase the excretion of this product in bile.
3. When the bone marrow inhibitor is combined with this product, the chance of leukopenia and thrombocytopenia increases.
4. This product should not be used simultaneously with anti-tumor drugs 2,4-diaminopyrimidine drugs, and should not be applied between the treatments with other folic acid antagonists, because of poor bone marrow regeneration or megaloblastic anemia. may.
5. Combination of cyclosporine can increase nephrotoxicity.
[Drug overdose] is not clear.
【Pharmacology and Toxicology】
Cephalexin is a first-generation cephalosporin with an antibacterial spectrum similar to that of cefotaxime, but its antibacterial activity is worse than the latter. In addition to Enterococcus, methicillin-resistant Staphylococcus, most strains of Streptococcus pneumoniae, hemolytic streptococcus, or penicillin-producing Staphylococcus are sensitive to this product. This product has a good antibacterial effect on Neisseria, but Haemophilus influenzae is less sensitive to this product. This product has certain antibacterial effects on some Escherichia coli, Proteus mirabilis, Salmonella and Shigella. . The remaining Enterobacteriaceae bacteria, Acinetobacter, Pseudomonas aeruginosa, and Bacteroides fragilis are resistant to this product. Fusobacterium and Vesococcus are generally sensitive to this product, and anaerobic Gram-positive cocci are moderately sensitive to this product.
Trimethoprim is a bacteriostatic agent whose mechanism of action is to interfere with bacterial folate metabolism.
The cephalexin absorption was good, 500 mg orally, and the blood concentration reached a peak after 1 hour. The average concentration in the sputum after oral administration of 0.5 g per 6 hours was 0.32 mg/L, and the concentration in purulent sputum was higher. The concentration in the fistula and osteomyelitis tube is substantially equal to the serum concentration, and the concentration in the joint cavity exudate is about half of the serum concentration. This product is difficult to pass the blood-brain barrier. The distribution volume is 0.26L/kg, the protein binding rate is 10% to 15%, and the normal healthy person's t1/2 is 0.6-1.0 hours. Probenecid can extend this t1/2 to 107 minutes, and renal failure is t1. /2 can be extended to 5 to 30 hours. Trimethoprim (TMP) is completely absorbed after oral administration, and can absorb more than 90% of the administered dose. The peak concentration of blood reaches 1 to 4 hours after administration, and the peak plasma concentration of 0.1 g is about 1 mg/L. After absorption, the product is widely distributed to tissues and body fluids, and the concentrations in kidney, liver, spleen, lung, muscle, bronchial secretions, saliva, vaginal secretions, prostate tissue and prostatic fluid all exceed the blood concentration. This product can cross the blood-brain barrier to the cerebrospinal fluid. When the meninges have no inflammation, the concentration of cerebrospinal fluid is 30% to 50% of the blood concentration, and the inflammation can reach 50% to 100%. TMP can also cross the blood placental barrier, and the drug concentration in the fetal circulation is close to the maternal blood concentration. The apparent volume of distribution of this product is 1.3~1.8L/kg; the protein binding rate is 30%~46%; t1/2 is 8~10 hours, and 20~50 hours without urine. TMP is mainly filtered from the glomerulus, and the renal tubules are secreted and discharged. About 24% to 60% of the administered dose can be discharged in 24 hours, 80% to 90% of which is discharged as a drug, and the rest is discharged as a metabolite.
[Storage] shading, sealed, and stored in a cool dark place (not to exceed 20 ° C).
[Package] aluminum plastic packaging, 12 capsules per box; 20 capsules per box.
[Validity Period] tentatively 24 months
[Executive Standards] Local Standards for Chemicals Rise National Standards Volume 13 WS-10001-(HD-1227)-2002
[Approval No.] National Drug Standard H44024962
Company Name: Guangdong Pi Di Pharmaceutical Co., Ltd.
Production address: No. 66, Pidi Avenue, Yueshan Town, Kaiping City, Guangdong Province
Phone number: (0750) 2789348
400-8899-328 (National Service Phone)
Fax number: (0750) 2789348
Website: http://www.basikshuttle.com
COPYRIGHT GUANGDONG BIDI PHARMACEUTICAL CO., LTD. © 2015 POWERED BY WWW.300.CN